Hello and welcome to our new quarterly newsletter! There's always something happening at the Community Impact Initiative, so we've created this newsletter to keep you all up to date.
In the past few months alone, we've welcomed the Minister for Education, completed a National Lottery funded project in Swansea, and have begun work on a Pen y Cymoedd funded project in Clyne.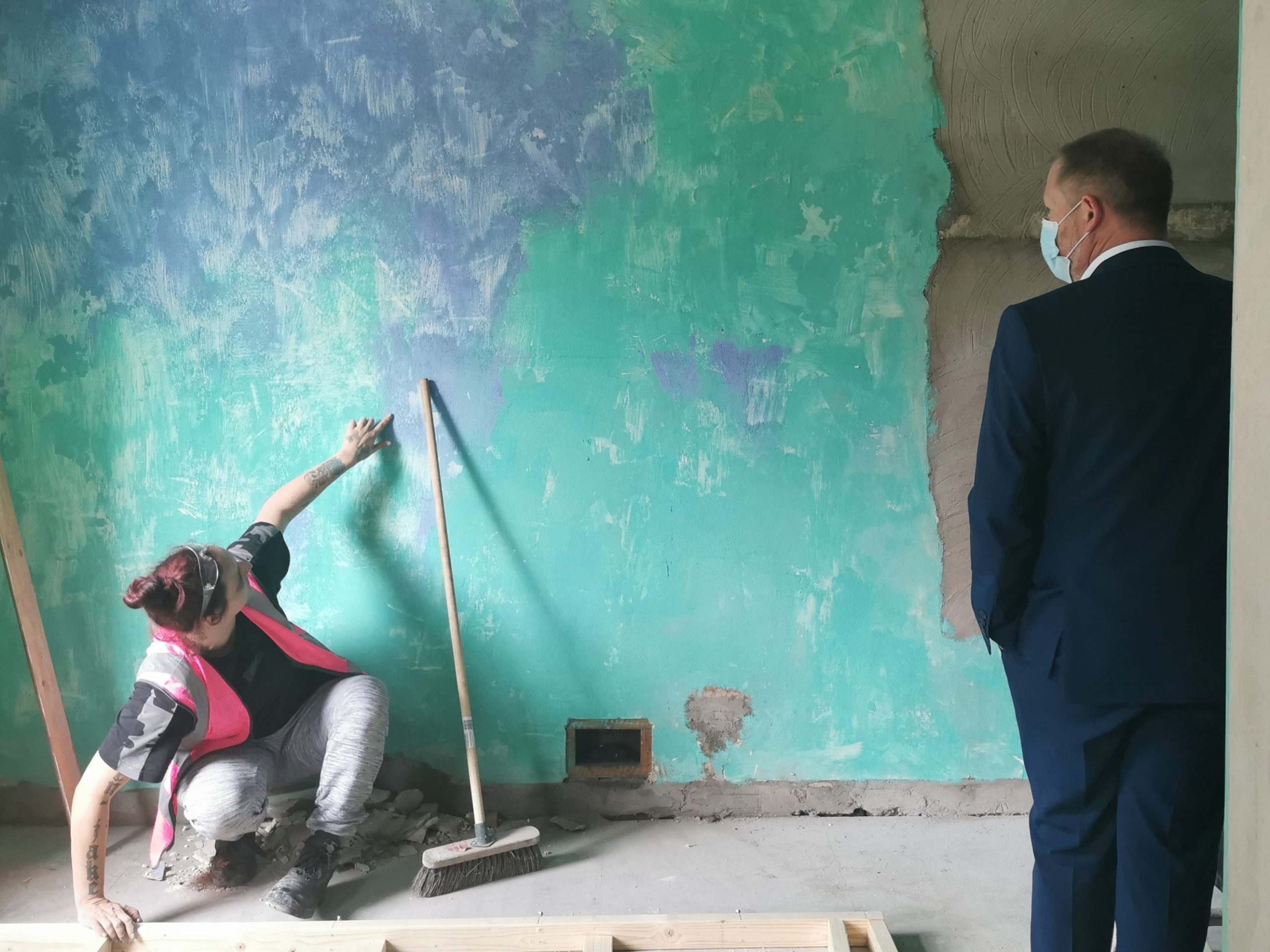 Minister for Education Visit
We were delighted to be joined by the Minister for Education and Welsh Language Jeremy Miles MS/AS this month, who visited our community regeneration project in Clyne. The minister spent time talking to our participants about how the project was supporting them to improve their mental health and tackle social isolation, all whilst learning new skills.
we are now accepting referrals
We're currently accepting referrals for our project in Clyne. If you work with anybody aged 16+ who would like to build their confidence whilst learning new skills, get in touch today via our contact page.
Multi Skilled Tutor
A big warm welcome to Liam who has joined us as our new Multi-Skill Tutor. Liam has worked in construction all his life, and has already proved himself an invaluable member of the team.
Kickstart Placement
Welcome to Scott who has joined us through the DWP's Kickstart placement scheme and will be with us for the next six months. A local resident of Clyne, he is hoping to use this opportunity to gain future employment.
fundraising
We would like to say a big thank you to the B&CE Charitable Trust and The Postcode Community Trust. Their generous support will allow us to continue to work with our local communities.

We would love to hear from you if you represent a grant-giving body and would like to support our work. Get in touch with Andy our Head of Income Generation, to discuss how we could work in partnership.