"I love what you guys are doing. I love everything about what The Cii stands for."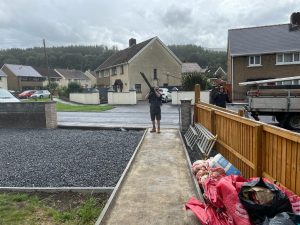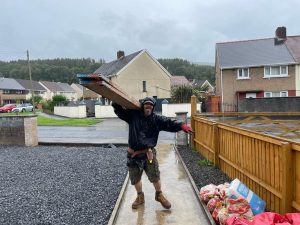 Bobby joined us a month into our Building Resilience in Communities project in Clyne, Neath. Bobby had previously been working as a carpenter until the pandemic hit in 2020 and had since struggled to find employment. With a move to Wales and the realisation that he didn't have the relevant paperwork to support his skills, Bobby's self-esteem and motivation to find work had plummeted.
Bobby heard about our organisation through a friend of his who had taken part in a recent project. After a chat with our Engagement and Wellbeing Officer, Abi, to discuss the project and how we could help him, Bobby was keen to join. Although he initially lacked confidence, he soon came out of his shell in our supportive learning environment and became an integral part of the team.
Throughout his time on the project, Bobby displayed a strong work ethic and was always on hand to do additional days if needed. Building Resilience in Communities supported Bobby to develop a new work routine which ultimately improved his mental health and gave him a more positive outlook.
During the project Abi supported Bobby to find relevant job opportunities in the local area and discuss apprenticeships in different industries. Although Bobby had gained his CITB CSCS card previously, due to the gap in employment, it had expired. Bobby was confident he could successfully pass the CITB Health & Safety Awareness training and go on and pass his CSCS test. With additional support completing mock tests with Abi, he passed first time.
Following his time with us, Bobby was successful in securing an apprenticeship role in a local scaffolding company, Murphy Scaffolding. We therefore used them at our next project in Glynneath, where we also got a chance to catch up with Bobby and see how well he was doing.
"I would highly recommend The Cii to anyone who needs that extra helping hand. Not only for the skills and training The Cii provide but also for the everyday positive feeling of being around and involved with a Cii project. The staff are amazing in every way. They are always on hand to help with pretty much anything that's thrown at them. I will always remember everything you guys have provided for me."
If you'd like to join our next project, please contact us today.