Hello and welcome back to our newsletter!
We've had another incredibly busy few months; where to start! Our Pen y Cymoedd-funded project in Glynneath is almost complete, and our participants have already made great strides in the development of personal and employment skills.
Success Story
"You've helped me so much with my skills and self-esteem. If I hadn't joined the project, I wouldn't have had the confidence to even apply for the job"
 
Since Connor joined our project, his confidence has grown massively. He's made some great friends and has become an integral part of the group. He has recently left us for the first step of his employment journey with The Copper Foundation at Tai Tarian. Congratulations Connor! .
cscs card

"I just want to say thank you for your help.  Passing my CSCS test has helped massively with my confidence."
 
Tim joined our project three months ago in an effort to learn new skills, work on his confidence and decide on a career path, and he's certainly done that.
 
Tims enthusiasm and constant hard work has enabled him to pass his CITB CSCS test this week. We couldn't be more proud!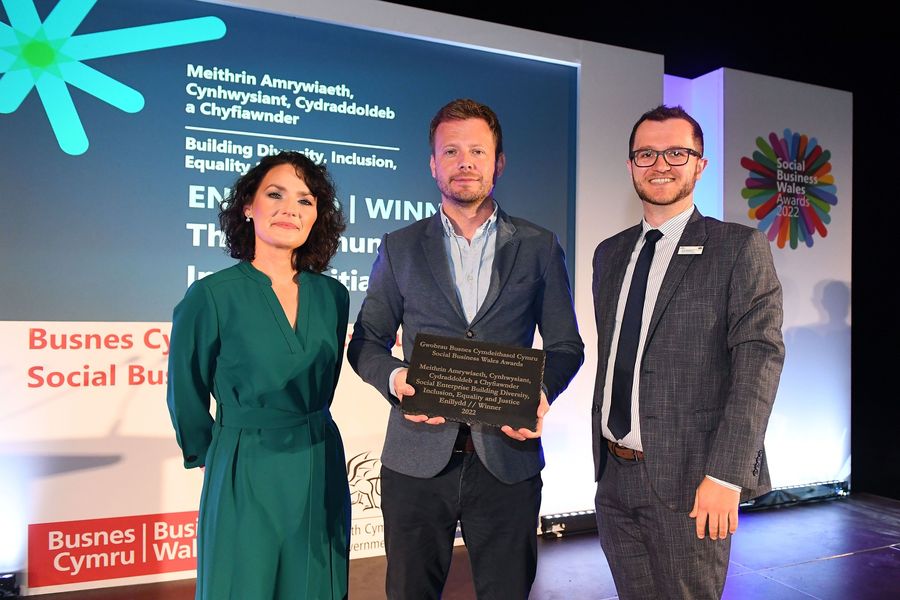 Social business awards

We were thrilled to be recognised at  Cwmpas and Social Business Wales Awards, winning the Building Diversity, Inclusion, Equality & Justice Award
 
Attending the awards and witnessing the fantastic work of social enterprises across Wales was a humbling experience in itself; to win the social inclusion award was a special moment. Thank you to our partners, funders, staff, supporters, and communities for your continued support. Diolch!
third sector awards

We are truly delighted to win the Third Sector Enterprise Award for 2022. Following an incredibly challenging 24 months for us and the sector, the acknowledgement and recognition a Third Sector Award brings means a great deal to our organisation, our staff team, and the local communities we represent and support.
 
Congratulations to all other award winners and category nominees; your continued work is vital, particularly during these difficult times. Diolch.
NEW HOUSE

 
With work completed on our Pen Y Cymoedd funded project in Glynneath, it's time to turn our attention to our next project.
 
From January onwards, we'll be regenerating our next empty property in Melincourt. If you are 16+ and looking for an opportunity to learn new skills and gain qualifications, this could be the project for you.
 
Not only will you learn new skills, you can also achieve the L3 Emergency First Aid in the Workplace qualification, CITB H&S Awareness training, and the CSCS card.
 
This project is FREE to attend and open to anybody, so get in touch today!