Clyne, Neath
During late 2021, the Cii purchased a 2-bed semi-detached property in Clyne, Neath. The property had been empty for a number of years, and had fallen into a state of disrepair. The property was completely unhabitable and was the only house in the street unoccupied. The Cii received Pen Y Cymoedd Wind Farm funding towards this project, which benefits the communities hosting the wind farm in and across the upper Neath, Afan, Rhondda and Cynon Valleys.
From September 2021 to March 2022, we supported 16 local people to build their confidence and self-esteem and learn new skills through the regeneration of the property.
The participants ranged in age from 17 to 50 and were from various backgrounds, from those on probation, to those struggling with severe mental health problems.  They all had their own reasons for engaging with the project, from developing the skills necessary to access employment in the construction industry, to developing the skills required to maintain their own homes, improving their self-confidence, motivation and social skills.
Our participants joined us from wide range of local partners and organisations with referrals coming from organisations such JCP Neath, Hafal and WalesCRC. We also received project support from Acorn Recruitment who supported the employment journey of our participants; and TSW Training who supported our participants to achieve accredited qualifications.
During the 6-month project timescale, participants were supported to learn a wide range of employment and personal skills.
Personal skill development included communication skills, confidence, problem solving, timekeeping, personal presentation and the ability to work with others. Employment skills were taught under the guidance of our fully qualified and experienced Project Tutors, and included plastering, tiling, carpentry, painting & decorating, kitchen/bathroom fitting and everything else associated with a renovation.
Our participants were also able to achieve the First Aid certificate and the CITB Health & Safety Awareness training. They were then supported to pass the CSCS test.
Along with our participants, we engaged with the DWPs Kickstart programme, and had a part time member of staff join us three days a week. A local resident of Clyne, he was employed as a Construction Skills Trainee, developing a wide range of skills and experience that has allowed him to begin his employment journey.
A few weeks into the project, we were joined by the Minister for Education and Welsh Language Jeremy Miles MS/AS, who visited the project and spent time talking to our participants about their experiences on the project.
Upon renovation completion the property was marketed and sold within a few days, which was testament to the standard of renovation achieved by the project staff and participants. All funds raised from the sale of the property have been re-invested into the purchase of the next property, allowing us to continue the project in another location.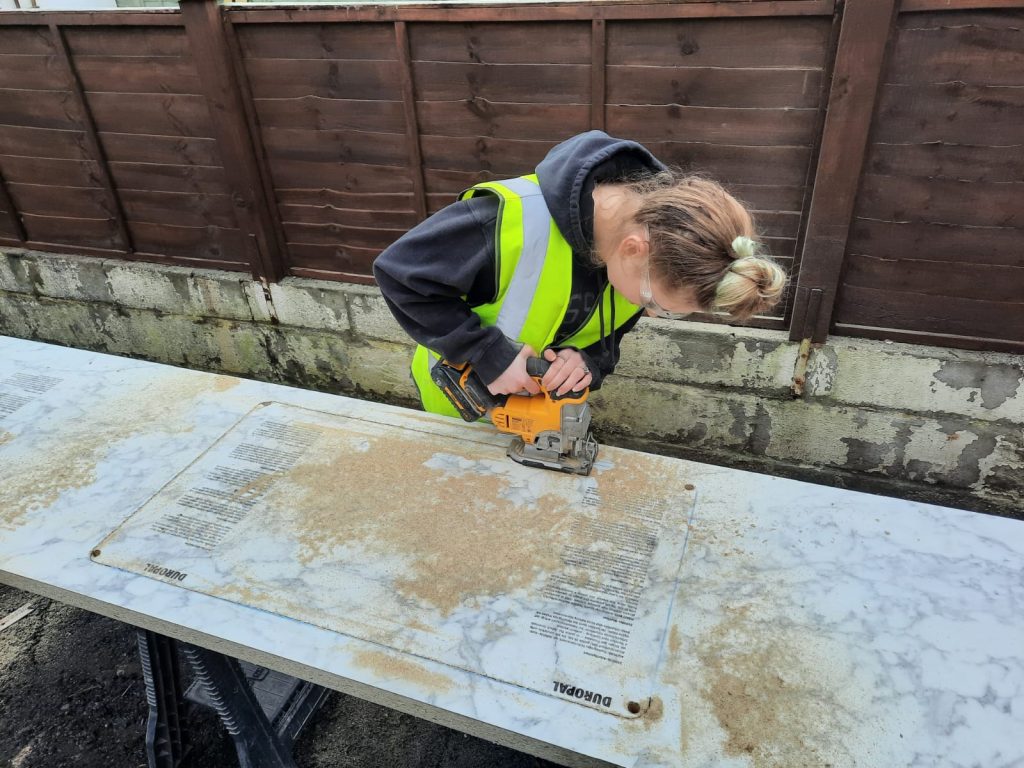 Further information
If you would like further information in relation to our community work, please get in touch through our Contact Page or email us at: info@the-cii.org